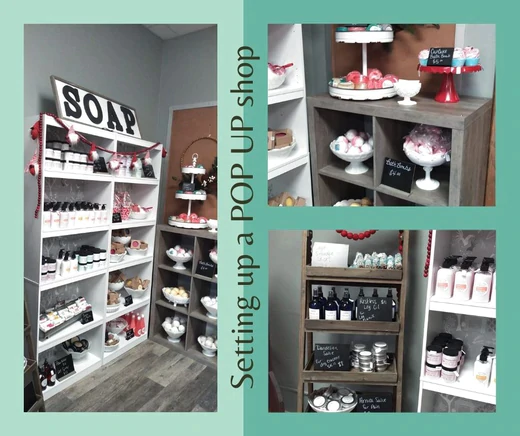 Have you wanted to set up a display of your products inside of another retail space? This is a great way to gain exposure, sell your products, and reach new customers without the overhead of your own boutique.
Currently I have products in 6 locations outside of my own shop. Each location is unique in it's clientele, but our products compliment each others. At each of these shops, I sell based on a commission and/or rent the space. I have found that each business owner has their own ideas when it comes to the best practices for selling in their store.
Here's some ideas for displaying your products inside of retail stores.
This display is a table top display in a local winery gift shop. I utilized wooden crates to create height. Multi tiered displays are perfect for smaller items. This particular winery does not charge for the rental space, but does take a percentage of sales.
This display is in a local antique and vendor mall. I rent the space which is about 8'x4′. I provide my own shelving for the space. I have used two identical bookcases, a cube storage, and a folding shelf to create the hardscape for this space. This particular location charges rent for the space. But does not collect any percentage of sales.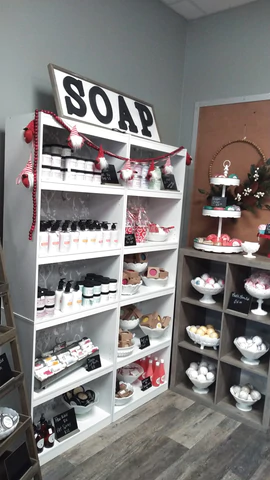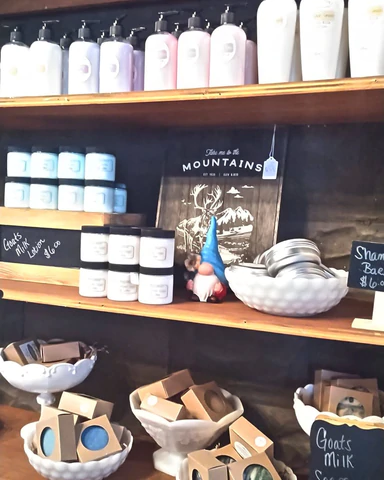 This display is in a winery in a tourist area gift shop. In this location the shelving is provided and they take a percentage of sales.
It's important to stay flexible when dealing with each pop-up location. Being professional and easy to work with will really be helpful! Especially since every business is structured differently.